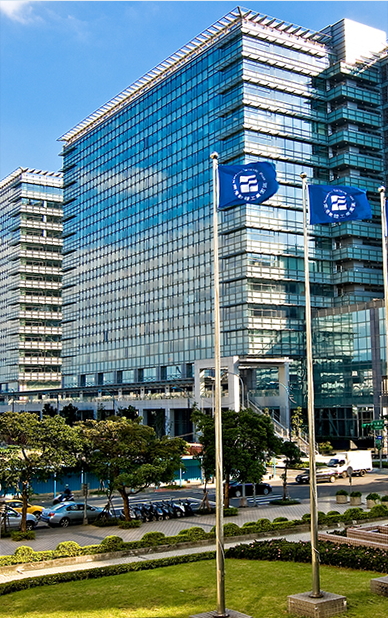 Century Development Corporation (CDC) was established in 1993. It is a joint venture supervised by the Ministry of Economic Affairs and founded by the leading companies in Taiwan, including TECO Group, Veterans Affairs Council, Taishin Banking Group, Shin Kong Group, and Fubon Group. As the leading industrial developer in Taiwan, CDC, along with our subsidiaries Century Tech C&M Corporation, Jie Zheng Property Management and United Development Corporation, provides comprehensive products and consulting services including investment and development, design and construction, property management, and industrial planning.
CDC has long been working closely with the government to promote hi-tech industrial development policy, with the aims to develop environmental friendly projects that would encourage economic and technological growth, nurture talents, and attract foreign investments. In Taiwan, we are dedicated to the establishments of industrial parks to promote industrial upgrading. Our oversea business scope covers developing advanced industrial base, providing holistic investment packages, and helping Taiwanese companies offshore. CDC strives to help Taiwanese businesses grow on our own land and also reach many other Asian countries.
As the pioneer in industrial park planning, CDC has created the landmark project in Taiwan – Nankang Software Park. The park is one of the most advanced industrial parks. It covers more than 610,000 m2 of office space and is home to over 400 companies, including the prominent Yahoo, HP, Thsrc, and Lenovo. In addition to the large-scale corporations, Nankang Software Park also hosts three startup business incubators. With a sum of over 40,000 employees in the park, the annual production value of all companies combined totals 35 billion USD.
For our oversea market, CDC has developed the Subic Bay Gateway Park in the Philippines. This park was specifically designed to help Taiwanese businesses offshore. The 300-hectre Subic Bay Gateway Park accommodates companies such as Wistron, Ezset, TECO, Tailin, Taiwan Hitachi, and Taian. The park is by far the largest employer in the area and has contributed greatly to the local economy.
In recent years, CDC seeks to extend our knowledge and experience, and to stretch our business domain to reach more Asian countries such as the Philippines, Vietnam, and India. We hope that, by our endeavors, we can bring higher value to our partners and customers.